"Personal spaces that seek to provide comfort and rest, each offering a personal space of relaxation and peace"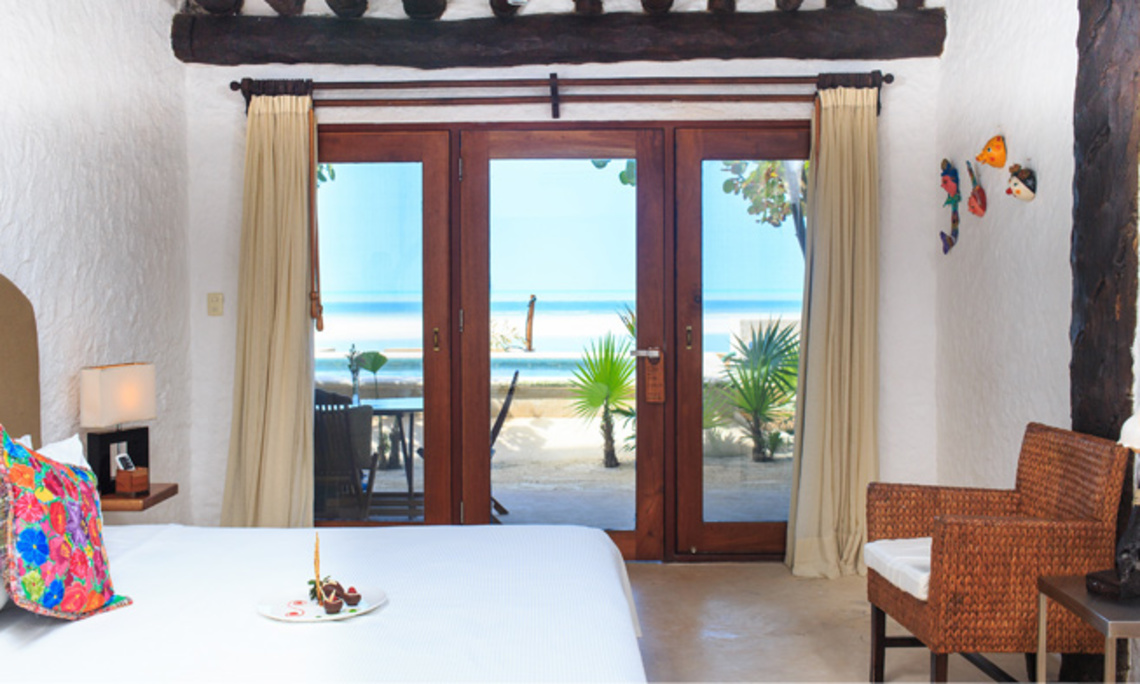 Ocean View Junior Suite
---
There are six rooms that enjoy a spectacular view to the sea, have a bathroom with hot and cold shower, bathrobes and towels, hair dryer, amenities, safe, a / c, fan and the practical bag to carry the Beach towels with you during your stay.
Each of the rooms has different characteristics: one has a double terrace (one with a large armchair) (four facing the pool facing the sea, the upper two have a terrace)
Garden View Junior Suite
---
12 rooms overlooking the beautiful gardens with palm trees and one of our swimming pools. Its bathroom has hot and cold shower, hair dryer, bathrobes, amenities, safe, bag to carry beach towels during your stay, large balconies with chairs and in some a table, a / c, Fan, armchair and chest of drawers.
These have in each tower with its own roof terrace from where you can enjoy a wonderful view of the vegetation, nature and fauna of the island.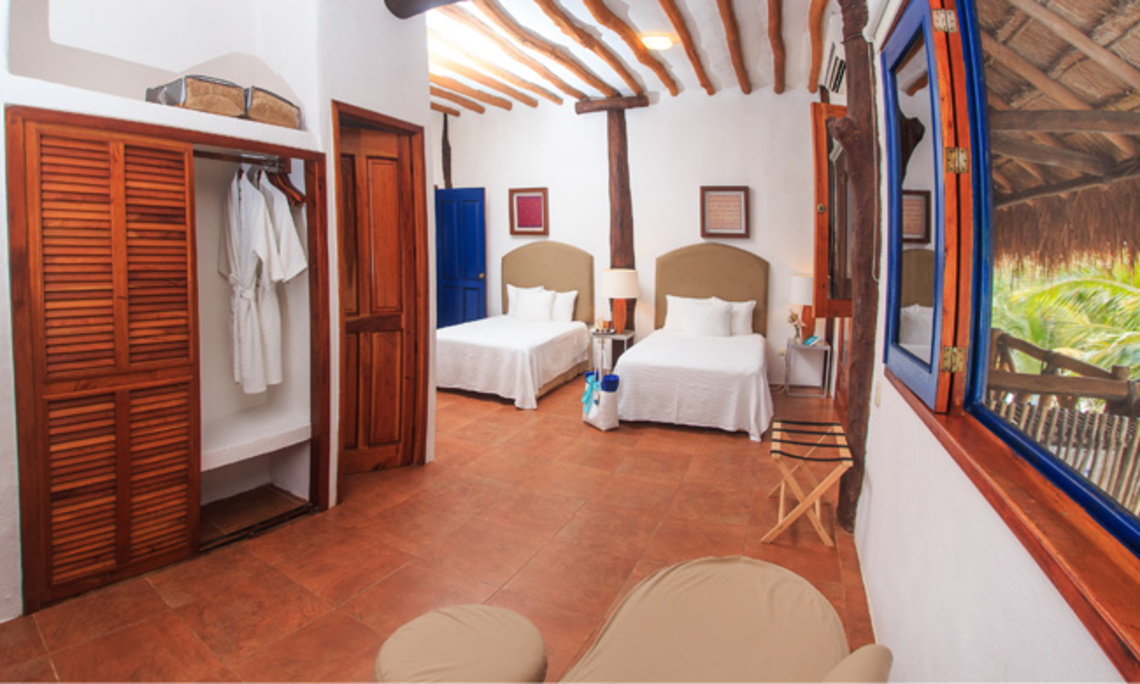 Amenities
A / C and fan.
View of the sea or garden.
With capacity for three adults or two adults and two children under 12 years.
King or two double beds *.
Safety box.
Separate shower.
Bathrobes.
Hair dryer.
Continental breakfast included (fruit plate, basket of sweet bread, American coffee and orange juice).
Complimentary 15-minute massage per room.
Hammock (optional).
Complimentary internet access.
Nightly courtesies in the room.
Free access to kayaks, paddle board and bicycles to explore the island.
* All our mattresses are certified by German
To ensure the greatest rest.