"Our senior seeks to offer unparalleled views of the sea and the reserve of Yum Balam, accompanied by large spaces and unique designs.
Each has its own personality and style, seeking harmony between luxury, nature and relaxation "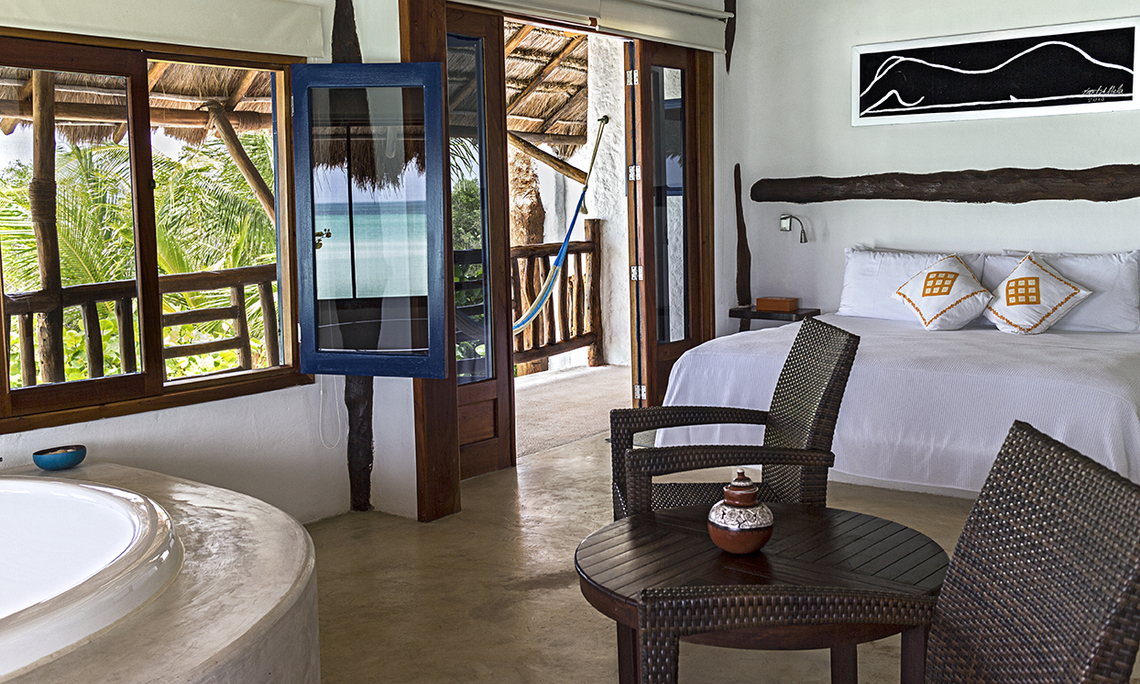 MASTER SUITE LAS HAMACAS
---
This beautiful suite has two areas divided by a large balcony, the first, consists of a large room with a table for four people, a comfortable sofa, a small coffee table, a flat screen and a sound system; servi-bar and a spectacular view.
From the balcony it is possible to move to a cozy room with two spectacular views, the sea and the other to the reserve of Yum Balam; king size bed and a huge round tub. Spacious bathroom with sink, toiletries, shower, towels, hairdryer, bathrobes, safe, beach towels and hammock.
MASTER SUITE EL MAR
---
Located on the top floor with an ocean view, a king size bed, private bathroom with shower hot and cold water, bathrobes and towels, hairdryer, amenities, a huge integrated into the room tub, love seat, flat screen with sky service, mini-bar and a / a. It Includes 30 minutes relaxing massage per room.
Roof terrace with panoramic views of the island and late check-out.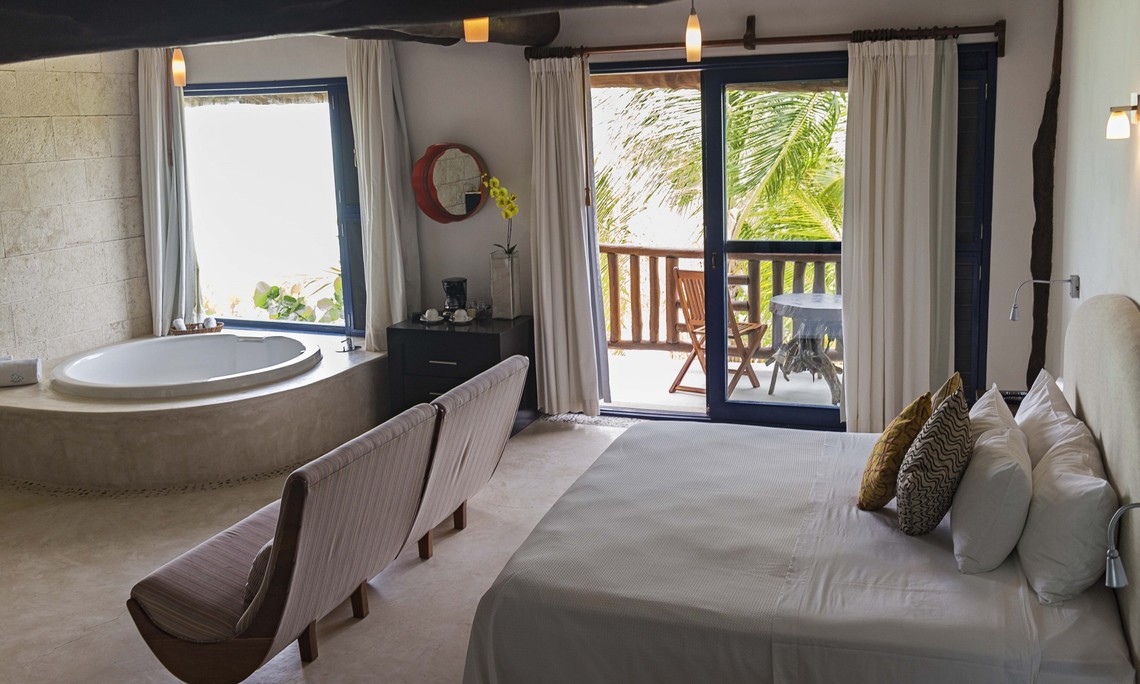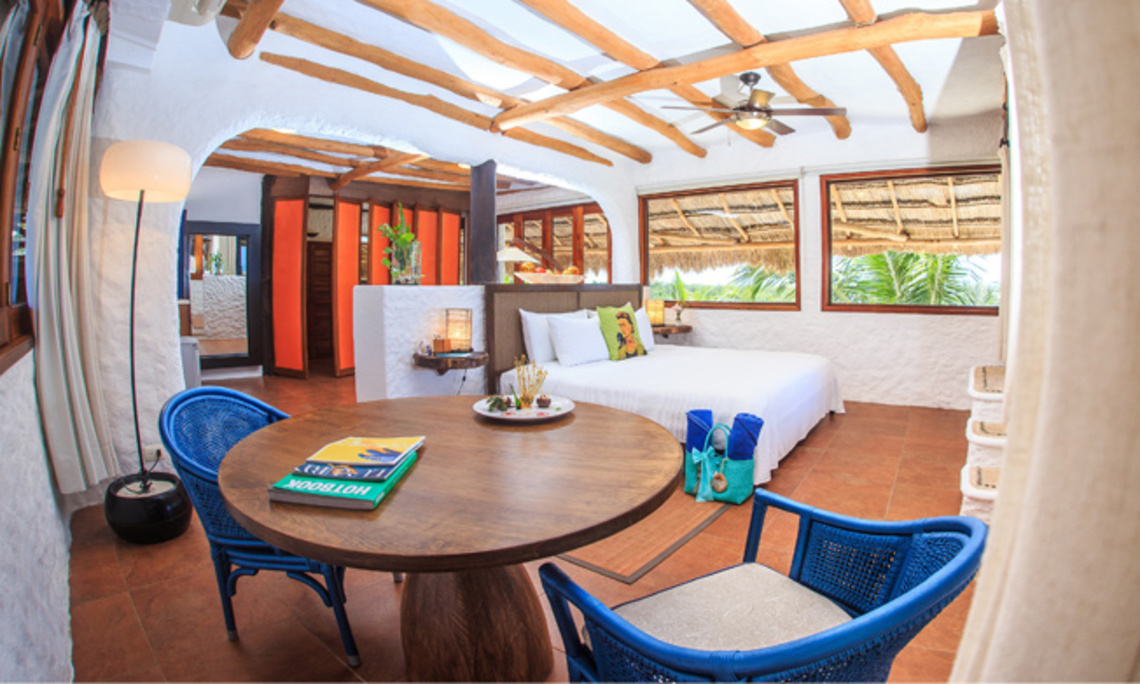 MASTER SUITE LAS NUBES
---
It is located on the top floor, with a beautiful view of the beach and the sea, has a bathroom with shower hot and cold water, amenities, hairdryer, bathrobes and towels, safe, living room visually separated table and two chairs, beautiful terrace with two huge pillows, king size bed, a / c, fan, mini-bar.
Amenities
Can accommodate three adults or two adults and two children under 12.
King size. *
A / C and fan.
Servi-bar.
Flat screen (sky) (available only in the suites Sea and hammocks).
relaxing massage of 30 minutes per room.
Late check-out pre authorized to availability.
Breakfast room at no extra cost upon request.
Complimentary continental breakfast (fruit plate, basket of sweet bread, American coffee and orange juice).
Sitting area.
Safe.
Tina (only Master suite Master suite hammocks and sea).
separate shower.
Bathrobes.
Hair dryer.
Complimentary Internet access.
turndown service in the room.
free access to kayaks, paddle board and bicycles to explore the island.
* All of our mattresses have the alemana certification;
, to ensure maximum rest.