Disfruta de unos románticos días con nosotros
Las Nubes de Holbox offers comfortable spaces, always preferring the beautiful ocean views and sunsets, in conjunction with nature and offering the highest levels of quality and service for our guests.
For the satisfaction of all our guests, El Sabor de las Nubes offers a broad selection of regional food and traditional recipes reinterpreted with a touch of freshness. While enjoying the first rays of sun, every morning there is fresh homemade bread, created by the artisan hands of our pastry chef.
This island has lived off of fishing, and in El Sabor de las Nubes you will always find a delight for the senses with our succulent dishes from the sea: lobster, octopus and freshly-caught seafood served in delicious ceviche and panuchos in addition to exquisite fish quesadillas and lobster risotto.

X
The pastas, just like the ricotta, spinach, caper and olive filled ravioli or the seafood fettuccini, are other house specialties, which are prepared by hand with select ingredients combined with fresh local products.
In order to complement these delicacies, El Sabor de las Nubes holds one of the best wine selection on the island, and the best location in order to enjoy the Caribbean sunsets and its beauty.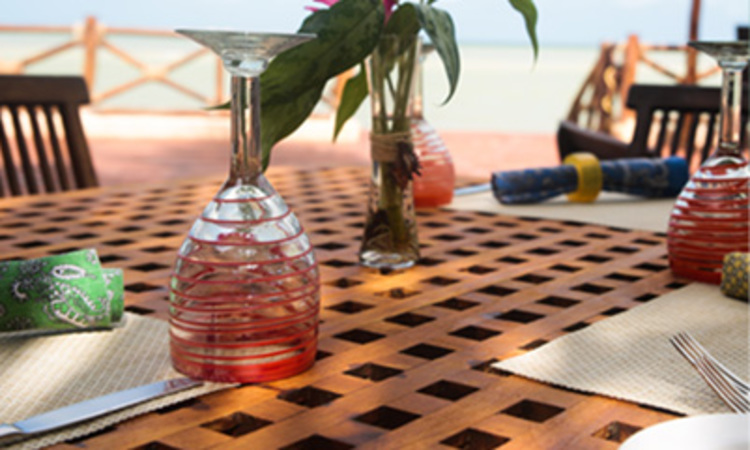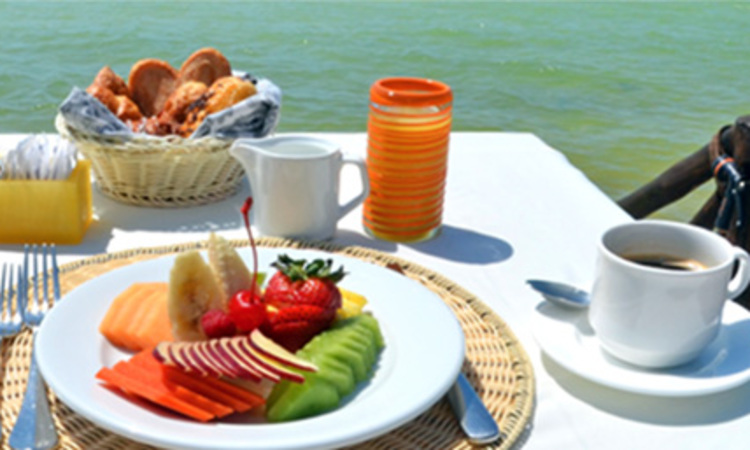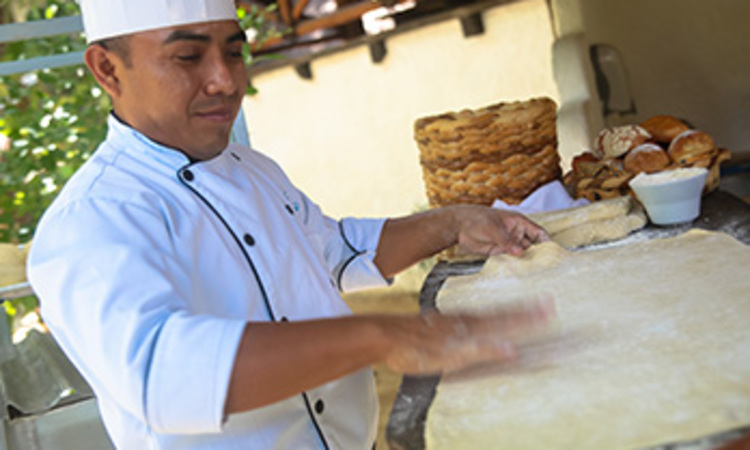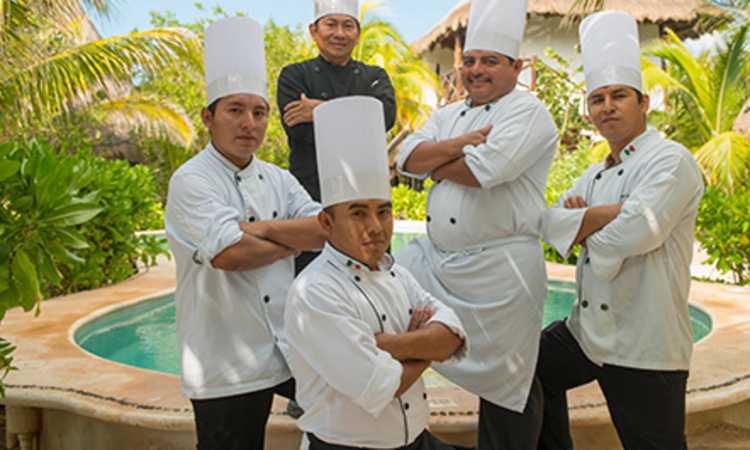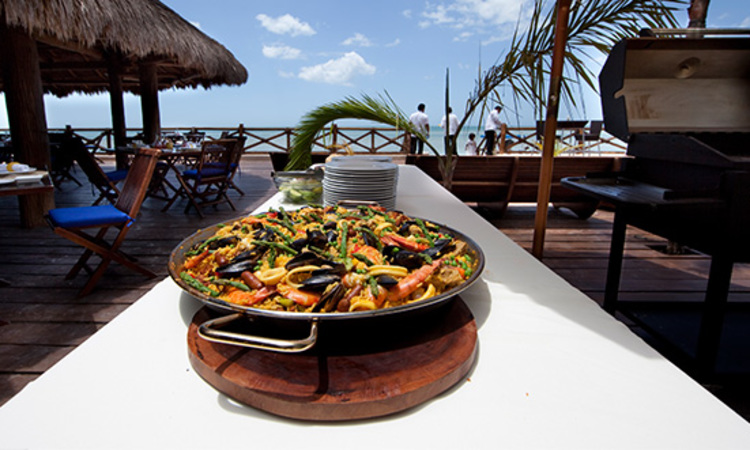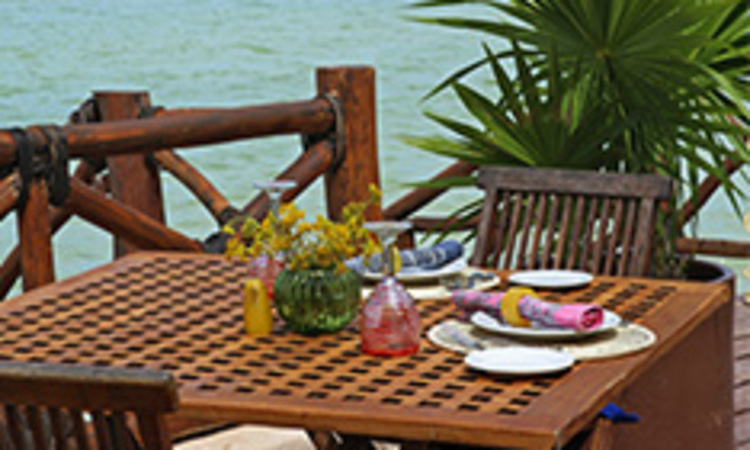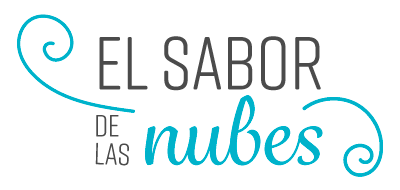 Follow us on:

TICKETS
---
Seafood panuchos
Shrimp stuffed Avocado
Fish tartare
Fish quesadillas
Fresh fish carpaccio in a Serrano chile vinaigrette
FROM THE SEA
---
Grilled fish fillet with Mixed Salad
Fish fillet with achiote
Fish fillet with artichoke sauce
Lobster in tequila and Kahlua cream with saffron rice
Lobster prepared to your taste
Shrimp fajitas
Prices in Mexican pesos-All our prices are in Mexican Pesos
CEVICHE
---
Green
Shrimp
Fish
Octopus
Mixed
MEAT
---
Angus certified New York steak in mushroom sauce with potatoes and vegetables
Three pepper beef tenderloin with mixed vegetables
Grilled chicken with salad
Chicken fajitas
Cochinita pibil
SALADS
---
Mixed Salad
(Three types of lettuce, carrots and tomatoes)
Holbox Salad
(Lobster medallions on a bed of lettuce with mango dressing)
Seafood Salad
(Fish and seafood on a bed of lettuce)
Las Nubes Salad
(Heart of palm, prosciutto, Parmesan with black olives dressing)
SOUPS / PASTA AND RICE
---
Lobster gazpacho
Vegetable broth
Seafood fettuccini
Ravioli stuffed with ricotta and spinach with capers / olives
The lobster risotto
DESSERTS
---
Chocolate Fondant
(In sauce Vanilla ice cream with caramel)
Apple Tartin
(In red fruit sauce and vanilla ice cream)
Tiramisu "Clouds"
Coffee flan

Bar
"If the idea is to relax, enjoy great company, a refreshing drink and the unique sunsets in Holbox, La Nube bar, is without a doubt, the perfect place! This is a rustic, fresh and comfortable space."
Located on the second floor of the restaurant, it offers an extraordinary view of the Caribbean Sea, unique on the island to watch flying birds and the beauty of the sunsets, all while enjoying a Cuban mojito or a glass of our wide variety of local and international wines.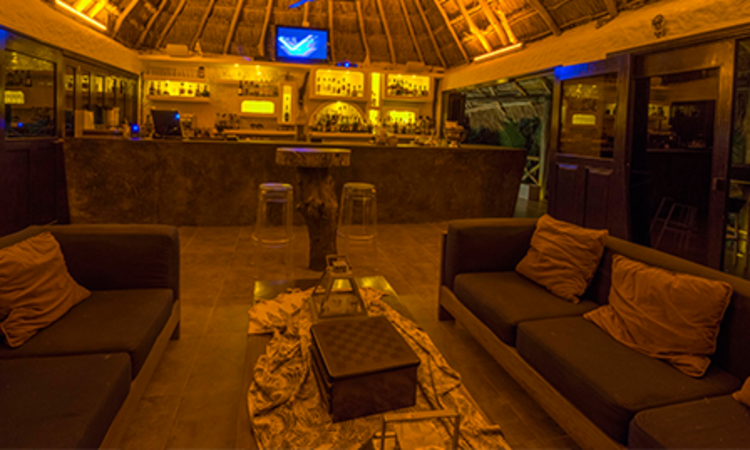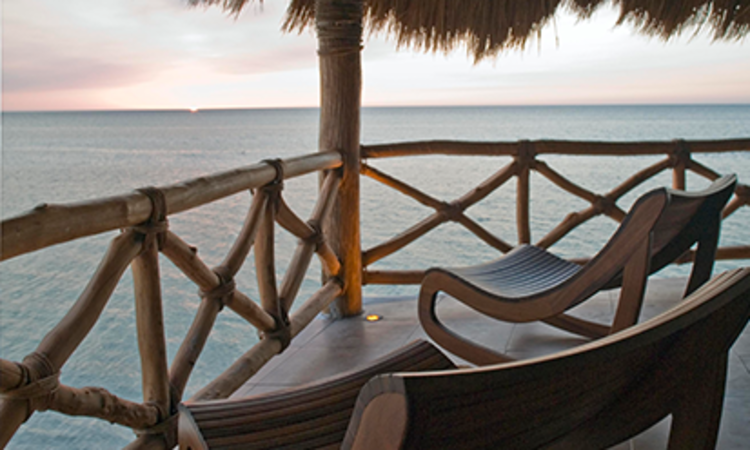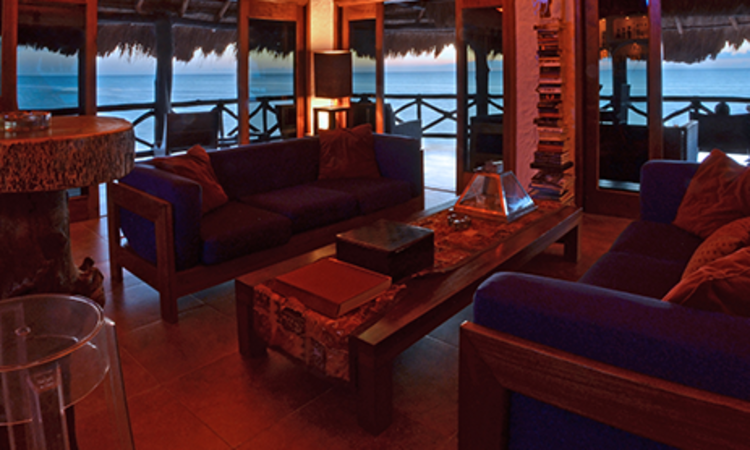 SNACK BAR
When the sun is high in the sky, and you would rather not leave the beach, the snack bar offers delicious refreshing drinks and snacks in order to enjoy every second that you are on Holbox and the Caribbean Sea.